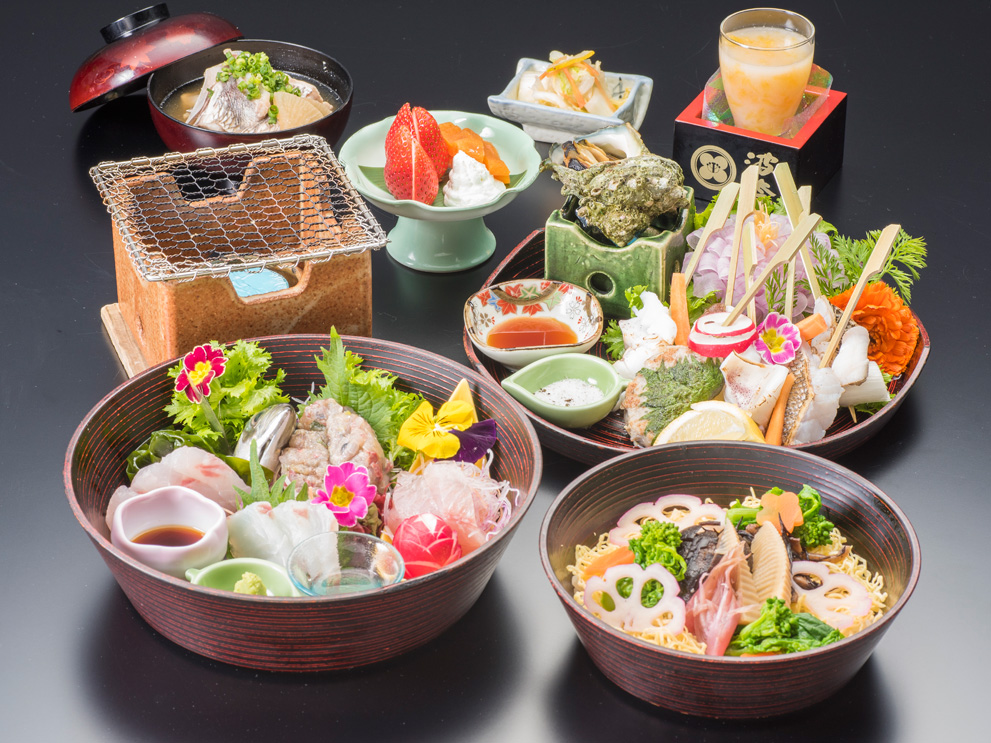 TATEYAMA ABURI KAISEN DON
Tateyama City, located on the southern tip of Boso Peninsula, is known for fresh fish and flower growing.
Aburi Kaisen-don was created so as to promote the city with seafood and flowers.
It uses locally produced ingredients, and the special three-layered bowl is used to serve eight different kinds of seafood currently in season.
The top plate serves grilled seafood, a sashimi plate in the middle, and the bottom is for the Chirashi "scattered sushi" rice plate.