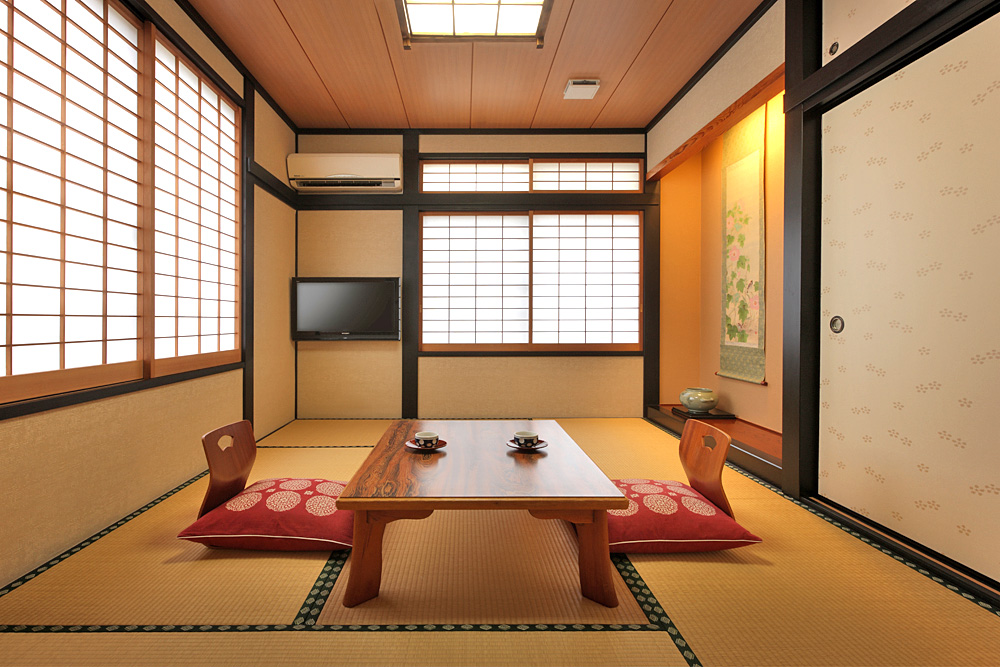 TATAMI
Many places of accommodation in Tateyama have Japanese rooms where you can experience living on tatami mats. Tatami mats are the traditional floor covering in Japan. It allows you to sit anywhere you want on the floor, and you can even lie down to relax.
Here are some rules when staying in a tatami room:
Take off your shoes or slippers.
Do not drag heavy things such as suitcases on the tatami.
Do not step on the edges of the tatami mat to avoid a Ninja attack!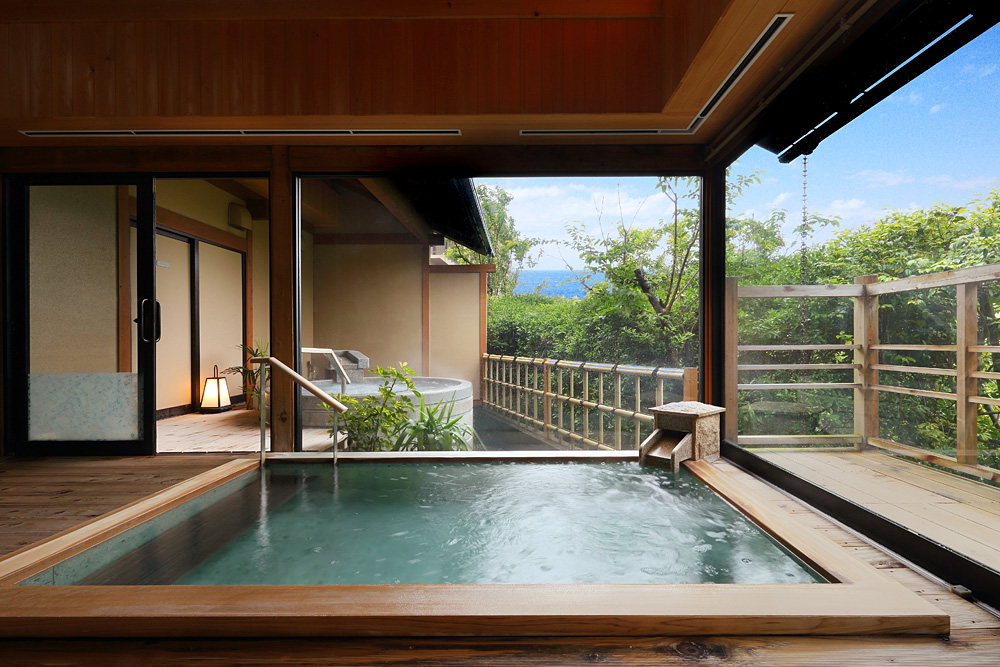 Onsen (Hot Spring)
There are numerous hotels and inns where you can experience an onsen or hot springs. Japanese love onsen. Soaking yourself in the hot bath relaxes your body and mind, easing your fatigue and stress.
Here are some rules when going to an Onsen:
Do not wear any clothes. The baths are usually separated by gender.
Wash yourself before going into the bath tub.
Do not bring your towel in the tub.
Do not swim in the tub.