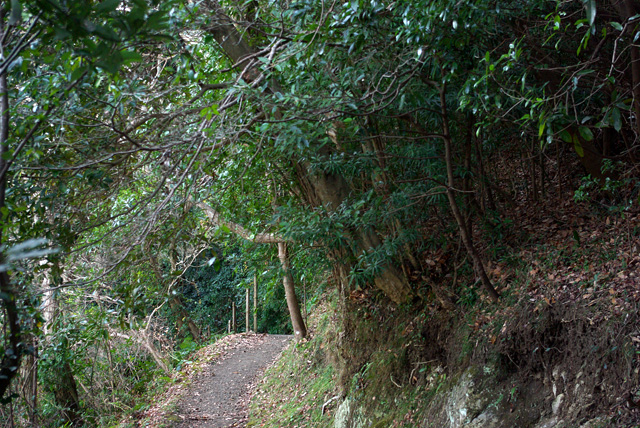 Follow the Flower Line coastal road, which truly does burst with blooms from November right through May. Beaches will beckon on one side; on the other, take the road to the wild bird preserve, Yacho no mori.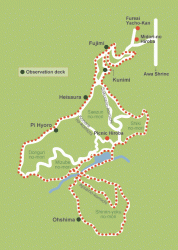 Here, the slopes rise steeply through forest- land, from about 25 m above sea level to al- most 150. You make your way along the trails with trees towering thickly overhead; at one overlook, you'll be taken by the view of the living 
satoyama
 rice-paddy ecosystems nearby;  at another, of far-off Izu Peninsula and Izu Oshima; and at yet another, of spectacular Mt. Fuji.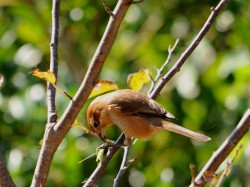 About halfway back down , the hiking trails leads you out of the forest by way of one of the lovelier man-made grounds, 
Awa Shrine
. According to written records, Awa Shrine dates back to the 8th century, but longer ago still, back in mythological times, a Shikoku clan and its ancestral deity are said to have founded the shrine when they landed at the tip of this peninsula.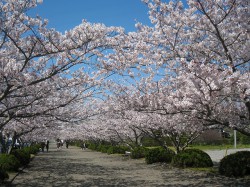 Maybe they were grateful for their safe arrival, and maybe for the beauty of what they found. Set back in the hills, Awa Shrine is verdant and serene. The grounds are expansive, the foliage just as it should be in every season. If you are lucky enough to be here in April's cherry blossom season, save some extra hours for sitting under the clouds of pink overhead.